Yes, those cheeks and chins. They are keeping me from some much needed sleep. Apparently to keep them plump they need to be fed almost every two hours! Occasionally three hours goes by between feedings but it is usually two. Oh will the day come when they give me a break and start deciding that they can probably stay big and beautiful without the constant intake!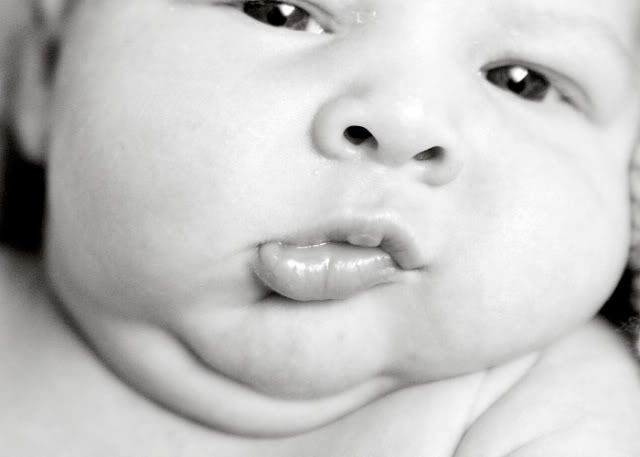 Hmmmm......will I let my mom sleep longer?
Nahhhh......I need to keep my figure up!