A few days ago Ella had her 1st grade school program. She was so excited. Anything that gets that girl up on a stage excites her. She did great of course and she was so cute. She kept making sure she was always looking my way when I would take a pic of her. We always love watching our girl perform.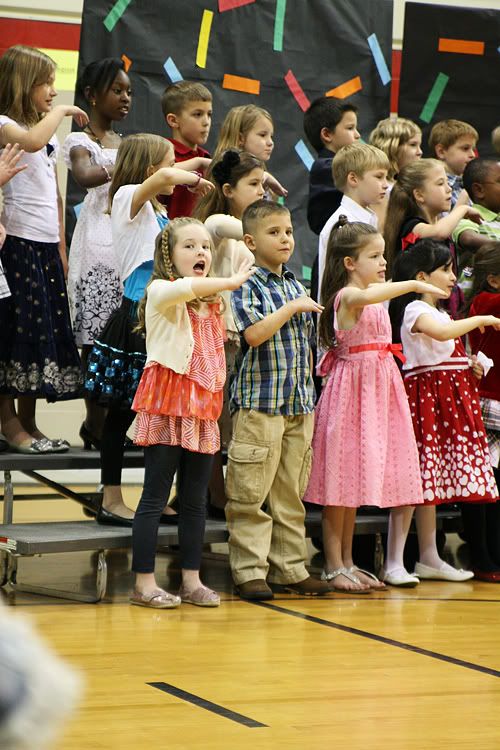 Her good friend Natalie.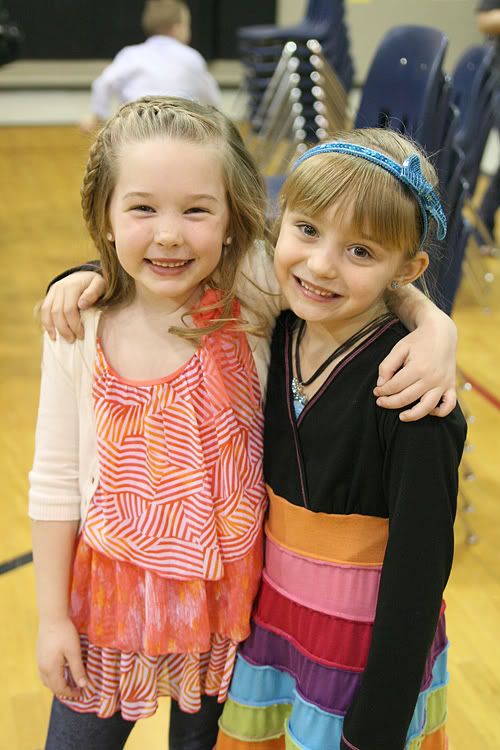 and sweet friend Mia.