We headed to Woodward for the weekend. We usually go camping. But we didn't end up getting spots this year. I was so upset that we weren't camping. (note the sarcasm) It was so nice not to have to take a baby camping and sleep in a tent. Anyway, we got to spend time with the family and the weather was beautiful. We celebrated the September birthdays while we were all together. That's four. Yes, four in one month. Fun times!
Here is Max contemplating on whether he should pull the card on his birthday gift. It says "PULL card if you like the Sooners." It was from us and the Luthis'. We talked him into it. But it wasn't that hard to do, hmmmmm.:)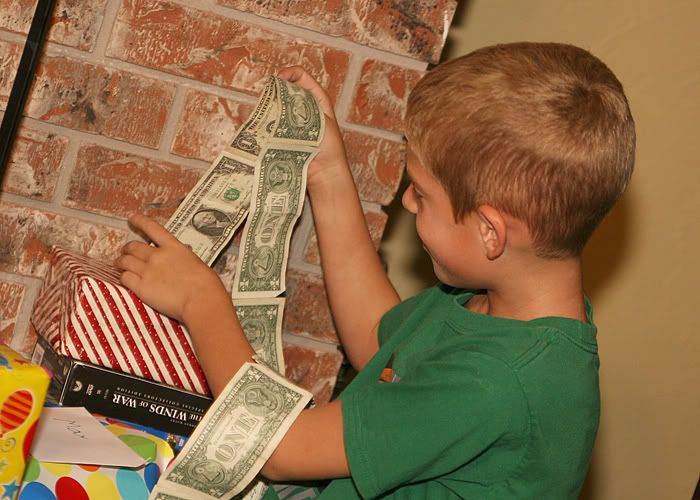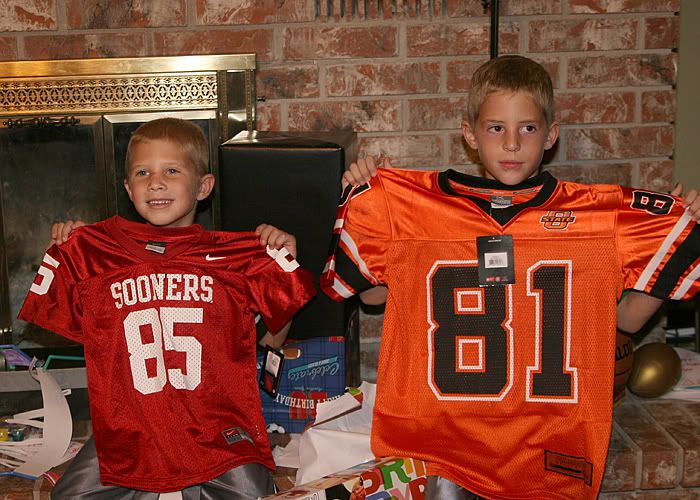 Heidi got the great gift from Bert's parents. A curved mirror. She LOVED it!
So did a lot of people!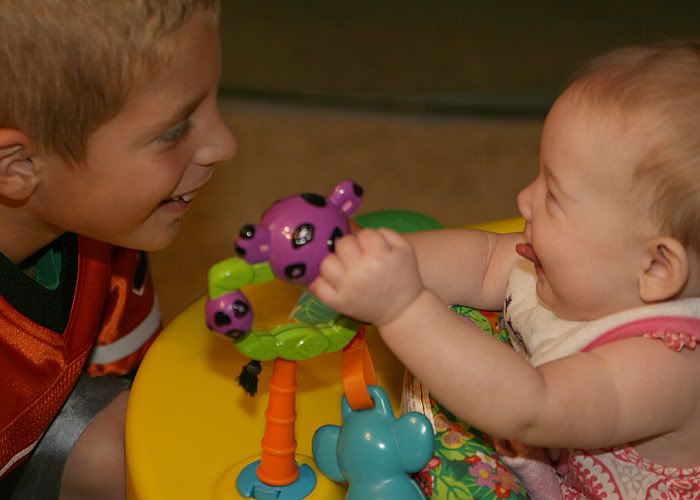 Oh wait, where was Brock? On the Ipad ALL weekend. He has a problem. A serious problem.